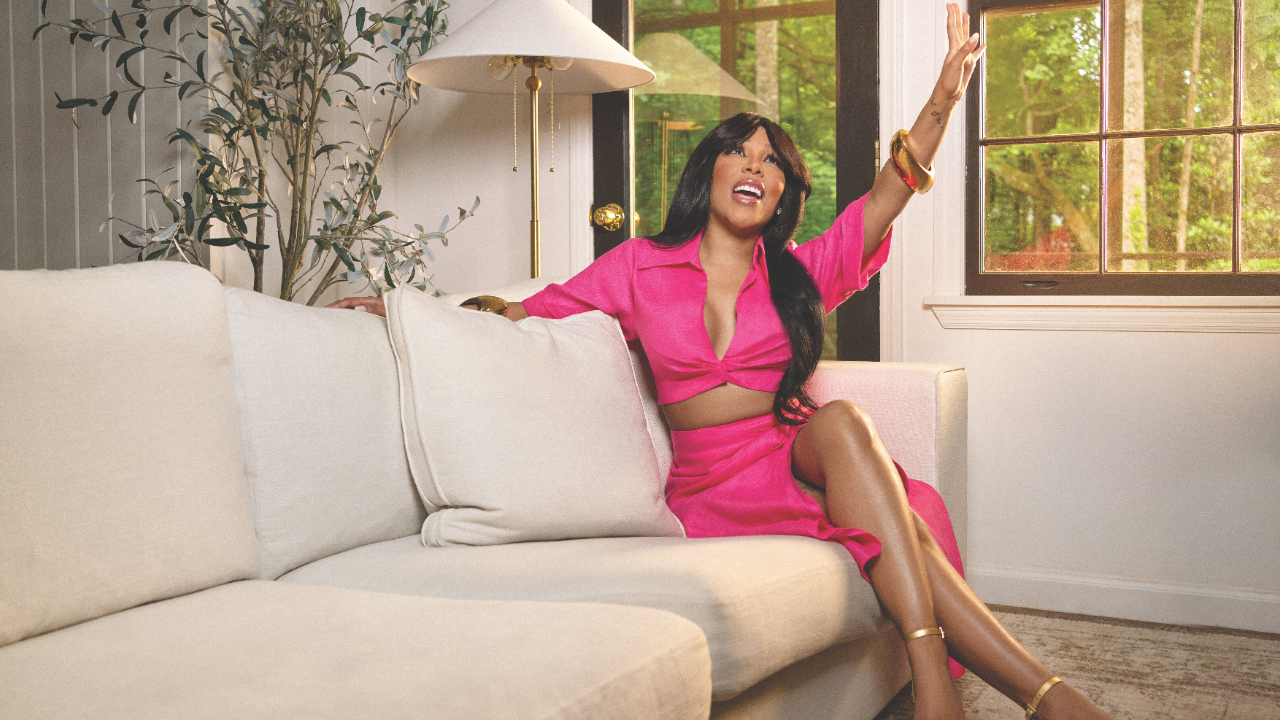 In Leaving R&B For Her Musical Roots, K. Michelle is Living By Her Own Rules
IT'S NO SURPRISE that articles about singer K. Michelle use "forthright" to describe her. True to the word's definition, she has been "direct and outspoken; straightforward and honest" throughout her career, both in her music and her offstage life.
The only artist to feature in all three iterations of BET's popular Love & Hip-Hop series (Atlanta, Los Angeles, and New York), Michelle is still keeping it real as she brings down the curtain on her bestselling R&B years to take what for some seems to be an unlikely turn, to country music.
Earlier this year she released "Country Love Song," a single with Justin Champagne that racked up a third of a million YouTube views within a month and won rave reviews from fans. "She was born to sing country," wrote one.
Michelle agrees with that opinion as she tells WayMaker Journal about her new direction, which at the time of this interview was due to include two appearances at this summer's CMA (Country Music Association) Music Fest in her Nashville hometown and an album featuring a song written by Dolly Parton. It's all not so much a transition as a homecoming, she says.
"Everyone who knows me, they know how I started off," she says, recalling how the first tape she ever bought was by The Judds. The famous mother-and-daughter country duo (mom Naomi died by suicide last year) "are the reason I sing, the reason I wear my hair red, everything." Michelle is honored to sing on a forthcoming tribute album to the late singer.
"Country is who I am, it's in me," she says. While she loves R&B, it was something she was steered into. "That was something they told me as an African American woman that I was supposed to be doing. They didn't care about who I was."
In fact, unlikely as it sounds, Michelle started out yodeling. Her voice coach, Bob Westbrook (who also worked with Britney Spears and Justin Timberlake), said she should study the technique and she excelled enough to earn a scholarship to Florida A&M University in Tallahassee.
R&B may not have been her preferred route, but it was a successful journey. Her 2013 debut album, Rebellious Soul, made No. 1 on the hip-hop charts, with the track "Can't Raise a Man" being viewed more than 80 million times on her YouTube channel (where she has 1.25 million subscribers). Five more hit albums followed, through to last year's final I'm the Problem.
When she started out "they kept telling me I couldn't sing country," Michelle says. Then, as she became more established, "they kept telling me, 'You can do a country album,'" but when she would turn one in "they would say, 'Give us one more urban album.' And then they would say it wasn't urban enough." Eventually, Michelle decided enough was enough. "I said I wasn't going to keep fighting my people to sing something that's always been done. If I was gonna fight, it was gonna be to make a change. I was gonna fight for what was in my soul and how I was brought up."
The end result, "I walked away from my record label, still selling. We had a three-hour meeting, a fight, and I said, 'No more. There is no more. I'm going to be who I am.'" She was encouraged in her decision by something she remembered Steve Harvey saying: If you were to die today, would you have done what you were supposed to be here doing?
Finding her voice
Michelle is adamant that her country turn isn't a gimmick. "Like, I paid for college through yodeling! This is who I am. So, in country music, I feel like I get to go home. It's time to go home at this age and this point in my life. That's what I listened to when I grew up. I am a born-and-raised Tennessee girl all the way. It is time for me to just be who I am . . . "Country music to me, it is a return and it's something they took from me and kept telling me because of how I looked that I couldn't be who I was." Michelle's willingness to buck the system and do what she believes she should has required courage. What would she say to other women who may feel the need to take a stand for what they believe, as she has?
"I FOUND MY VOICE AND MY STRENGTH THROUGH PEOPLE TELLING ME THAT EVERYTHING I WAS, WAS WRONG"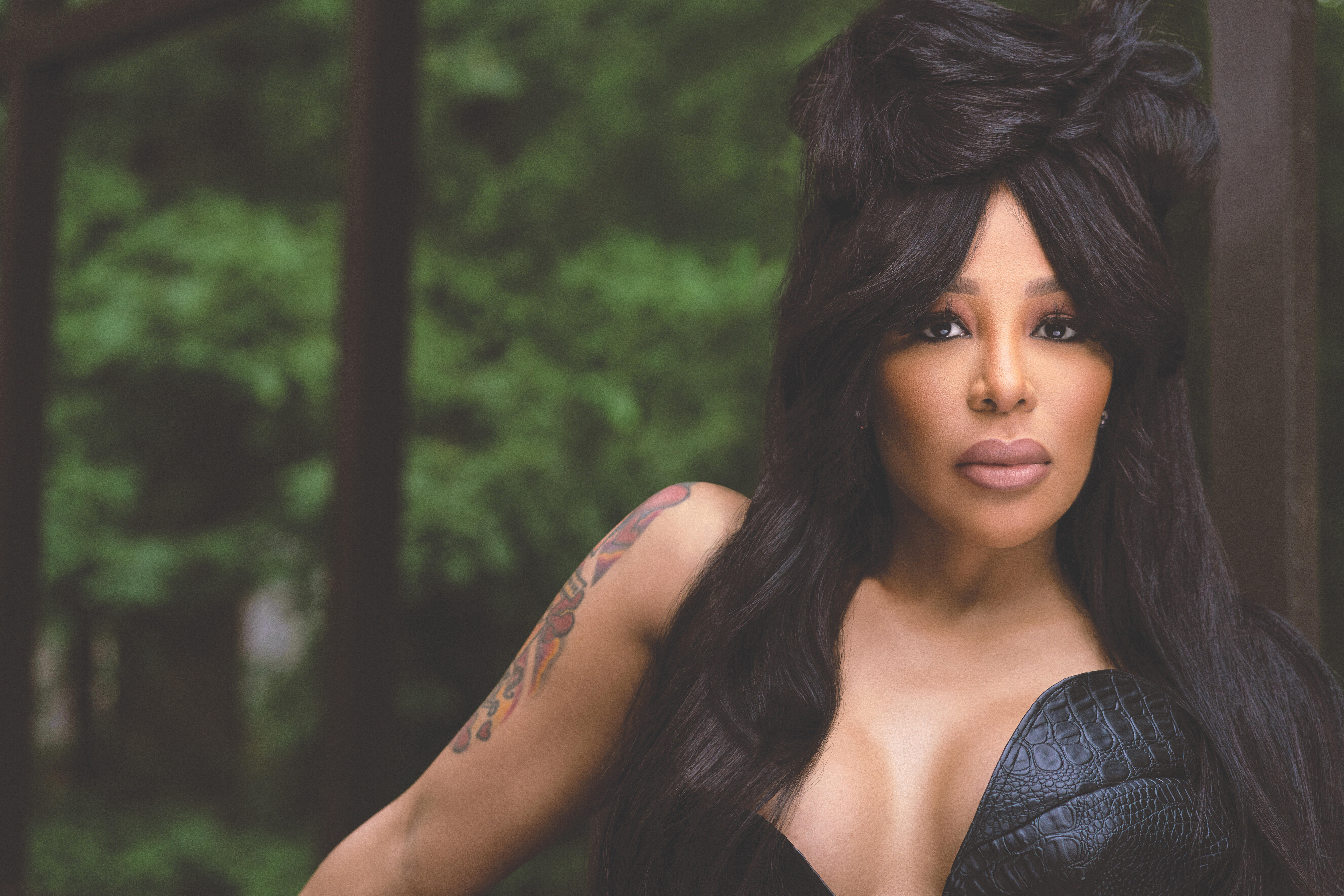 "Being honest, I found my voice and my strength through people telling me that everything I was was wrong," she says. "I'm always wrong. Still to this day, I'm always wrong in who I am. I'm wrong to them." But "at some point you've got to understand God didn't make mistakes. If you are a [certain] way, you are a way for a reason. There's nothing wrong with you."
She talks about some of the things she did that she was "told and thought that I needed in order to be in this business" that she now regrets. "So, I would tell women, all women, but I would especially say to my African American women, it's never gonna be right till you do it. And then when you do it, they are going to steal it from you and act like they never saw it. So, the best thing that you can do is do what you know in your heart and be who you are because to everybody you are never gonna be right."
Among the topics Michelle has addressed with her typical frankness is cosmetic surgery, after undergoing multiple procedures to undo some of the work she had done early in her career. "When I first got in the industry, I wanted my teeth done; I felt like it looked like I was chewing rocks," she says. "I wanted my boobs done, all of this." She thought those changes were part of what it took to be successful. But "the body adjustments, they don't do anything for your soul. They don't do nothing for you in how you live."
Then Michelle started to get sick. She had bad migraines and went to doctors who told her she had lupus, a condition that attacks the nervous system and can cause mood swings and stroke. "It was the scariest thing," seeing her body react to some of the enhancement injections she'd had, she recalls. She became concerned about the many women rushing to have the same thing done. She began to wonder, how are you going to call yourself real? What type of woman are you going to be?
She began to talk openly about her experiences. "God gave you a platform to talk to people; you gonna show them the good and not the bad?" she says, adding she has never been like that. "When I'm down, you gonna know it. When I'm up, you gonna know it. So, after that scare, I just started to say, 'Don't do this to yourself.'"
Sharing her Truth
Michelle didn't realize how hot a button she was pressing when she spoke about revisiting the physical enhancements she had made. "I didn't know [there were] so many people and women and everybody, trans, everybody . . . so many people struggling with body image, that they were making these adjustments that were killing them. It was natural for me. I never thought twice about it; I just always tell people the truth as to what I'm going through so they can know it's not all cool."
While some people were grateful for her candor, others were cruel. "It's crazy," she says. "It's like people like to see you sick, hurt, and down, especially on social media. But then you have people whose lives you change. I can honestly say when I leave this earth, I saved people's lives."
She takes some comfort from knowing that, but there are still days when she cries and finds things hard. When that happens, she talks straight to herself: "God got you here. You really have kept some people alive, and it helped some people." If she starts to go back over why she made those choices in the first place, "I be like, 'Well, toughen up. You did it. It's time to get up and make sure, don't nobody else do that.'"
"NEVER LET PEOPLE MAKE YOU LIVE IN YOUR MISTAKES"
Michelle also believes in giving yourself some grace. Asked what advice she would give her 19-year-old self, she offers, "It's going to be OK. And it is OK to make mistakes. Never let people make you live in your mistakes."
The woman born Kimberly Michelle Pate attributes her straightforwardness to her father, Eddie, assistant professor of History at LeMoyne-Owen College in Memphis, where she grew up ("he's more famous than me in my city"). "He's always said, 'That's the son I never had; let her go, let her be.'" Still, it took some time for her to own her space. "I had great people around me telling me nothing was wrong with me, but I did not believe it." Some of the advice she now offers others is "based off of healing from heartbreak and things like that."
People may not want to hear this, she goes on, but sometimes you can't learn without going through some real hurt for yourself, "until you go through it, live through it, and feel that pain, and feel that burn, and feel that sting." That's because "we are hardheaded as humans."
Michelle keeps it real in sharing her own experiences and beliefs because "I wanna go to sleep at night and I ain't gonna be able to go to sleep off the compliments or this and that. I have to go to sleep off the truth. So, transparency has been my only way to be with myself and sit in my life. That's the only way I can live, in transparency and my truth."
K. MICHELLE:
MY WAYMAKERS
Shari Bryant, the co-president of Roc Nation. She's the most humble, amazing person. I remember going to labels and everybody wanted a Black Britney Spears, and I was just too rough around the edges, too country, too this and that. I remember putting out a mixtape and it blew up so much I made my first million dollars. [Shari] came to see me, and I hated the music industry, [but] she sat in my face and said, "I see you. I understand it. Let's work together and get this done." And to this day Shari is a legend in the music business. We don't talk every day; we haven't talked in two, three years, but her impact on my life [has been significant] . . . She fights for Black music . . . she deserves her flowers and everything good in music that is happening for her.