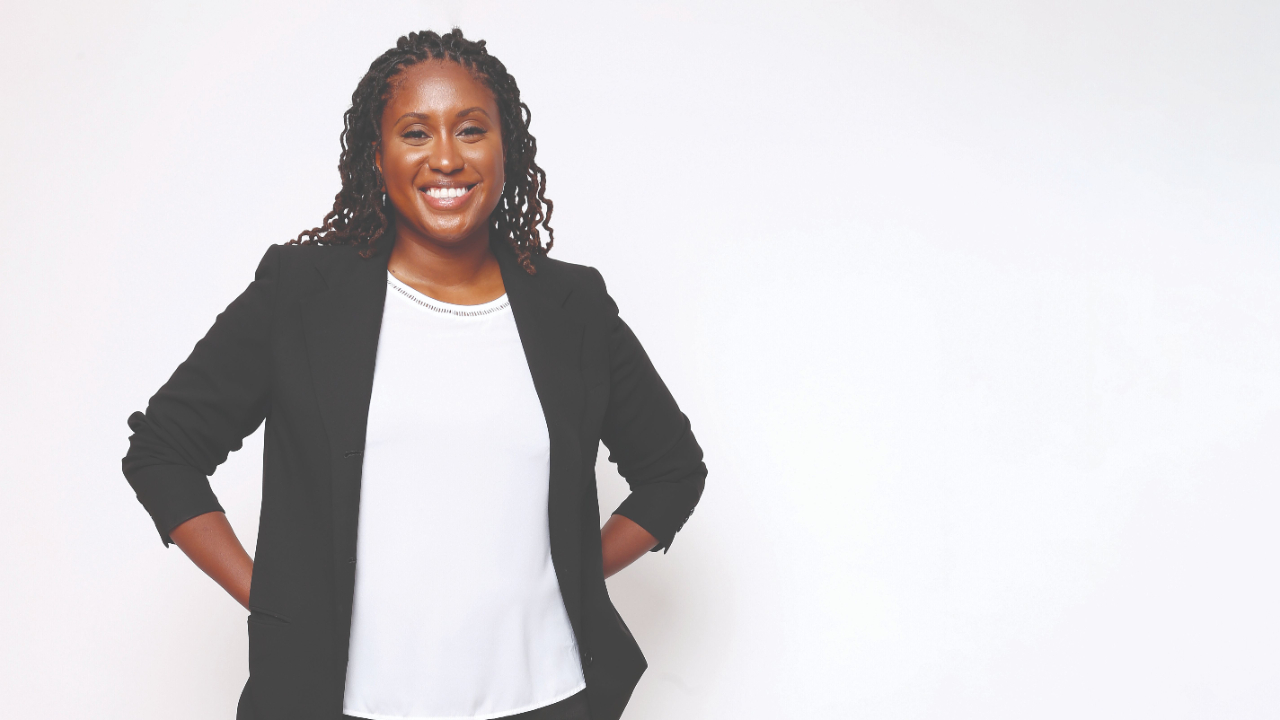 Activist Desiré Vincent Levy believes food is 'the great convenor' and a pathway to fresh starts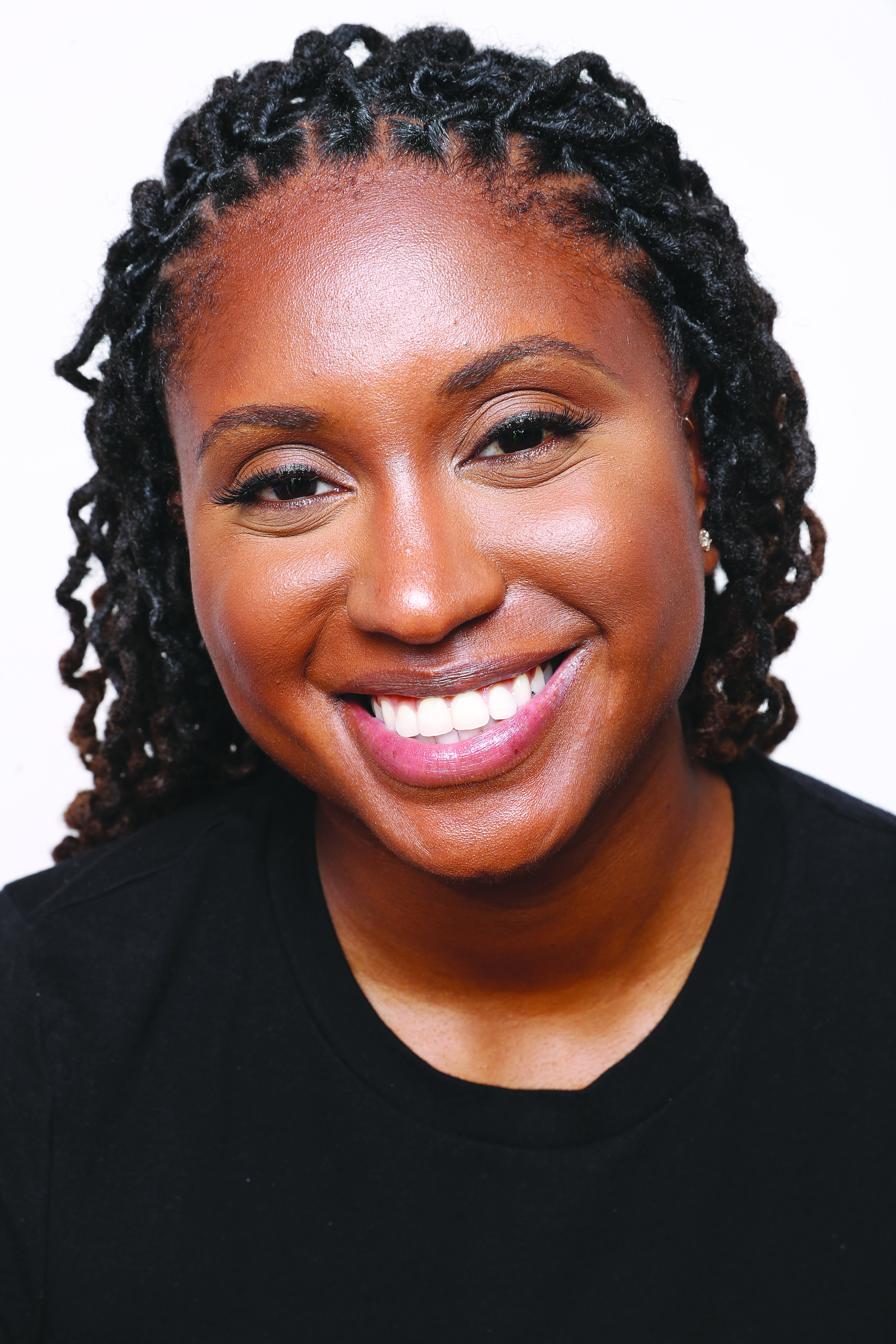 Not many people associate prison with fine dining, but Coldwater Kitchen is aiming to change that. The award-winning documentary about an inspiring behind-bars culinary program isn't just spotlighting an unlikely menu, however. It's seeking to prompt a change in the way we approach incarceration.
For the film's executive producer, Desiré Vincent Levy, food is a central justice issue, from its importance for good health to the opportunities it provides for employment. Thinking about her Detroit hometown, "there are whole mile radiuses where there are no grocery stores," she illustrates. "There are liquor stores, there are party stores, but there are no stores where people have access to buy fresh fruit and other types of groceries that they would need."
Then there is the way in which sharing food builds communities and fosters relationships that can help people overcome challenges. "Food is the great convenor," she says. "Some of my fondest memories with my family are around the dinner table or brunch or getting together. We're going to all cook together and just kind of talk about life and things that are going on and what my mom calls our 'pulse checks'—seeing how people are and where they are and how they're doing."
Coldwater Kitchen won this year's best documentary prize in the prestigious James Beard Awards honoring excellence in food media. The 90-minute documentary profiles participants in the food tech program chef Jimmy Lee Hill directs at Lakeland Correctional Facility in Coldwater, Michigan. The program has been applauded for the way it gives purpose and meaning to inmates and helps provide them with job skills for their release.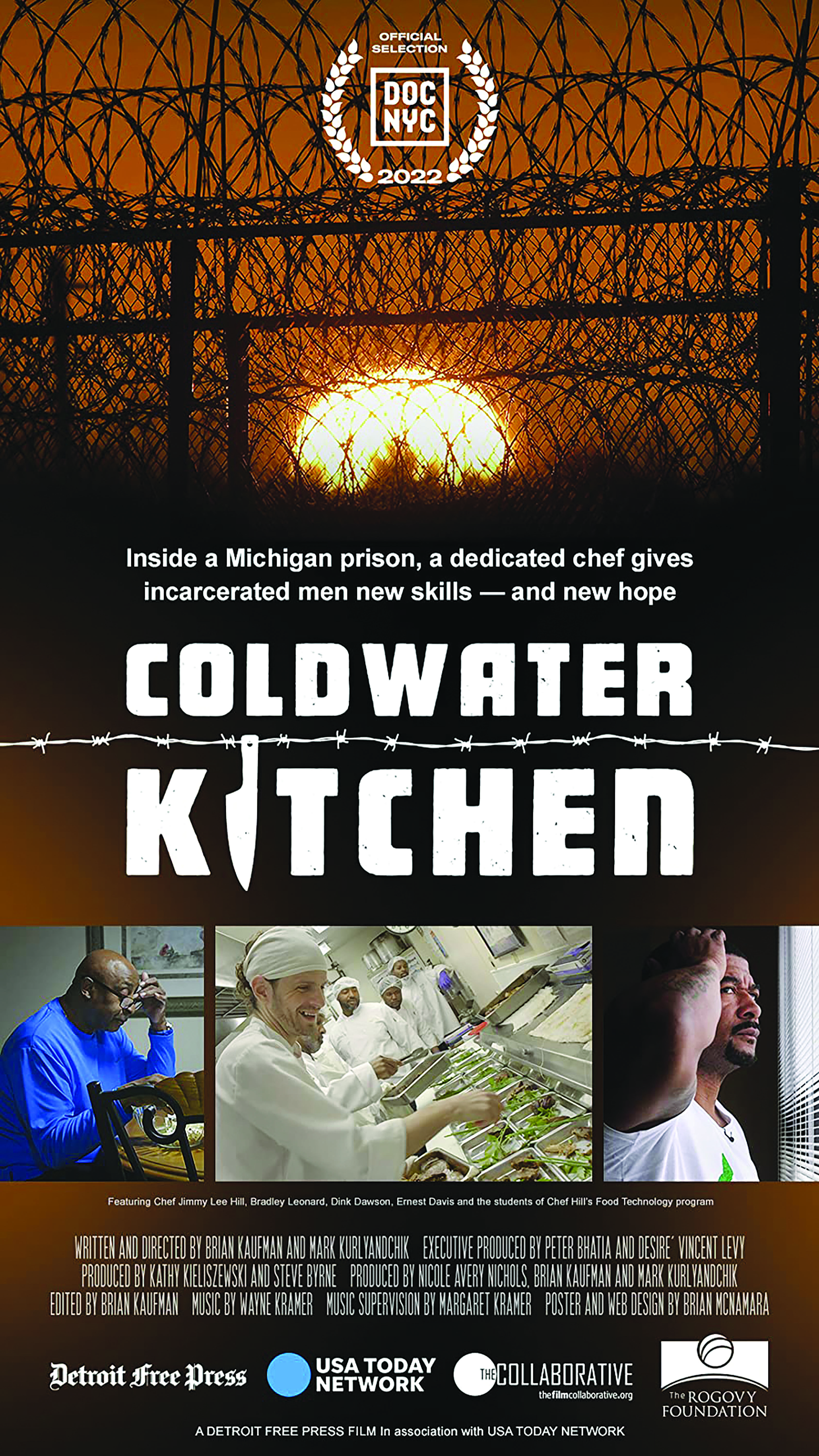 'Astounding Figure'
Levy cites 10,000 people nationwide returning home each day after being incarcerated as a compelling reason to take a closer look at the current way crime is handled. The odds are often stacked against them, and they have to meet post-release conditions while trying to find housing and accommodation and re-establish relationships.
And it's not just those convicted and sentenced who pay a price, she points out. The families of those imprisoned face financial challenges and often have to sacrifice to get to visit their loved ones. Plus, the incarcerated are counted in the census count of the community where they are serving time, not their hometowns, where the reduced numbers can impact the distribution of resources.
Levy's involvement with Coldwater Kitchen grew out of her previous experience with food justice issues. In 2019, she partnered with Detroit chef Anthony Lombardo to found the nonprofit Detroit Kitchen Terminal to provide culinary training for people coming out of prison. The organization pivoted during the COVID-19 pandemic to offer financial aid to hospitality industry workers hit by business shutdowns but is now refocusing on its original vision.
Levy is also a board member of the Detroit Food and Youth Entrepreneurship Academy, which teaches culinary arts to 10- to 24-year-olds, and she's a trustee at the city's Museum of Food and Drink based in NYC, which celebrates culinary history and champions creative solutions to contemporary food challenges.
Levy first tuned in to justice issues when she was young, visiting incarcerated family members. She also absorbed a commitment to making a difference from her parents: Dad is Troy Vincent, a former Pro Bowl cornerback who is now executive vice president of football operations for the NFL; Mom is Tommi V., a classically trained chef who also heads lifestyle website Vincent-Country.com, centered on "Faith. Family. Food."
When she was in college, Levy taught creative writing at a prison, and while working in New York, she was a mentor with the Women's Prison Association, helping women find their feet on release. "I didn't always have the language growing up to understand the context of incarceration and what it means broadly, but when I went to college, I took a lot of classes, learning the intellectual side, I guess you can say, of the issue, and when I married that with my personal experience, it just blew my mind," she says. She was appalled to learn "that there's a system that operates, that has a legacy from slavery, [where] we have more people incarcerated in the United States today than that were enslaved in the 1800s."
"I don't believe that you could program your way out of the struggle and issue of mass incarceration"
Additionally, Levy notes, around one in three Black people is likely to be incarcerated at some point in their life, "an astounding figure" that demands investigation. "Why are we incarcerating at the rate that we are? Why are we not supporting people in a truly rehabilitative way if we are going to incarcerate them?"
It's one reason Coldwater Kitchen is so important, she says: "Because I don't believe that you could program your way out of the struggle and issue of mass incarceration that the United States is dealing with, but I do believe that if we are going to be incarcerating people, then there are ways that people should be supported, and I believe that Chef Hill is a model."
'Be Curious'
One of those featured in Coldwater Kitchen struggles with addiction, while another was sentenced to life without parole at the age of 17. Levy hopes the way the film highlights such stories will challenge assumptions about how society deals with offenders.
"We're all people deserving of support, deserving of second chances."
Graduating with a degree in political theory, gender and women's studies from the University of Wisconsin-Madison, Levy worked for several criminal legal system-related policy groups and think tanks in New York City before spending four years with the ACLU of Michigan.
That move was part of a turn from big-picture activity to the more hands-on involvement in issues she has today. "With every experience I had, it pushed me more toward wanting to be in direct service," she says. While she recognizes the need for people to be involved at all levels, "for me individually, working on and around the policy space, it felt too abstract. For me, it felt important and more meaningful to be able to look someone in the face and see the direct impact that my time and my resources and my talent could have on helping someone thrive and move forward in their life."
Given her extensive experience in justice issues, what is her advice to young people who may be eager to see change but frustrated at the pace at which it happens? "Be curious," she answers. "Instead of making assumptions about an issue or a population that is impacted by an issue, situate yourself in community spaces where you can listen and hear and learn, and ask questions."
Very often, people that are closest to issues are also closest to the solutions, she says; they simply may not have the resources they need or the ear of those in positions to make changes. It's important to "work smart," rather than jumping in and "going nowhere fast or replicating things that have already been done."

DESIRÉ VINCENT LEVY:
MY WAYMAKERS
First, my parents. They have their own work that they do and their own approach, but at the core of it, the seed of things—my commitment to community—without a doubt is something that was instilled in me and planted in me from them and their approach to life and the work that they do. Also, Monica Andrade. She is a dear friend, an immigrant rights attorney and what I call a co-dreamer in creating communities that are thriving and more just. She's a waymaker to me by helping me have clarity and resolve in my decisions, as a trusted sounding board that does not shy away from giving me constructive feedback. It always makes me better and I'm grateful.