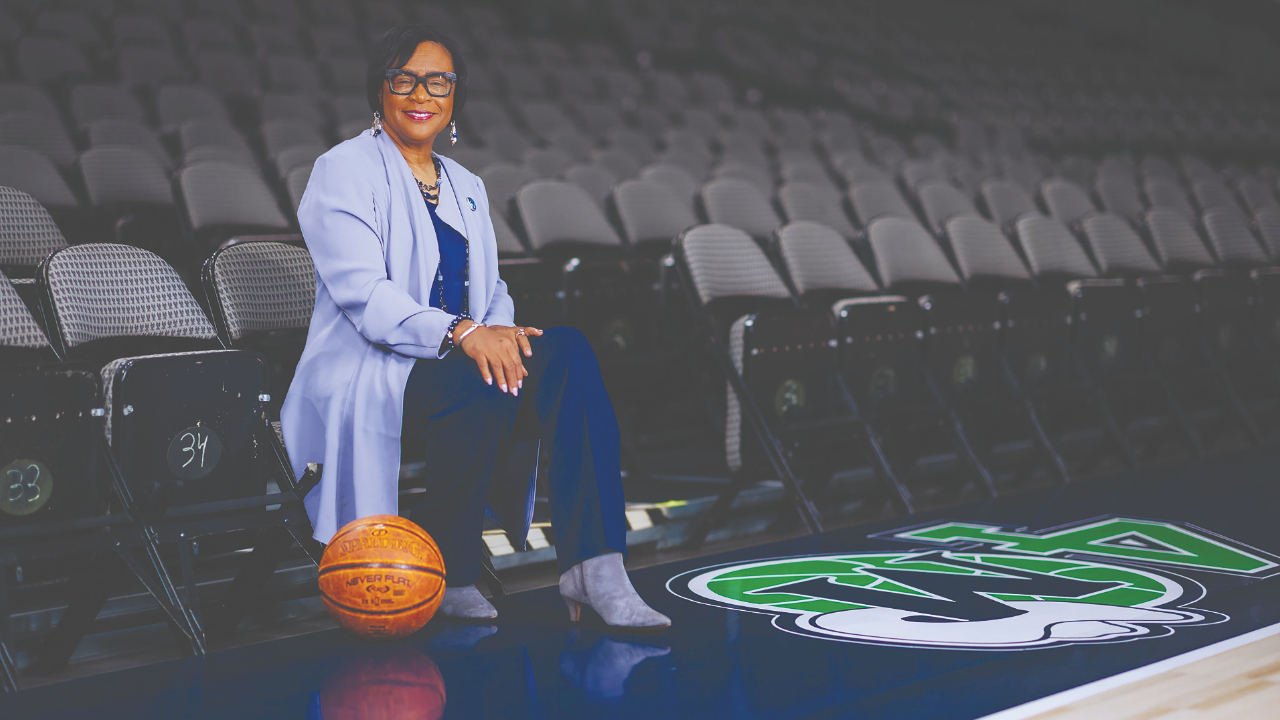 Dallas Mavericks CEO Cynt Marshall on Turning Things Around and Taking The Lead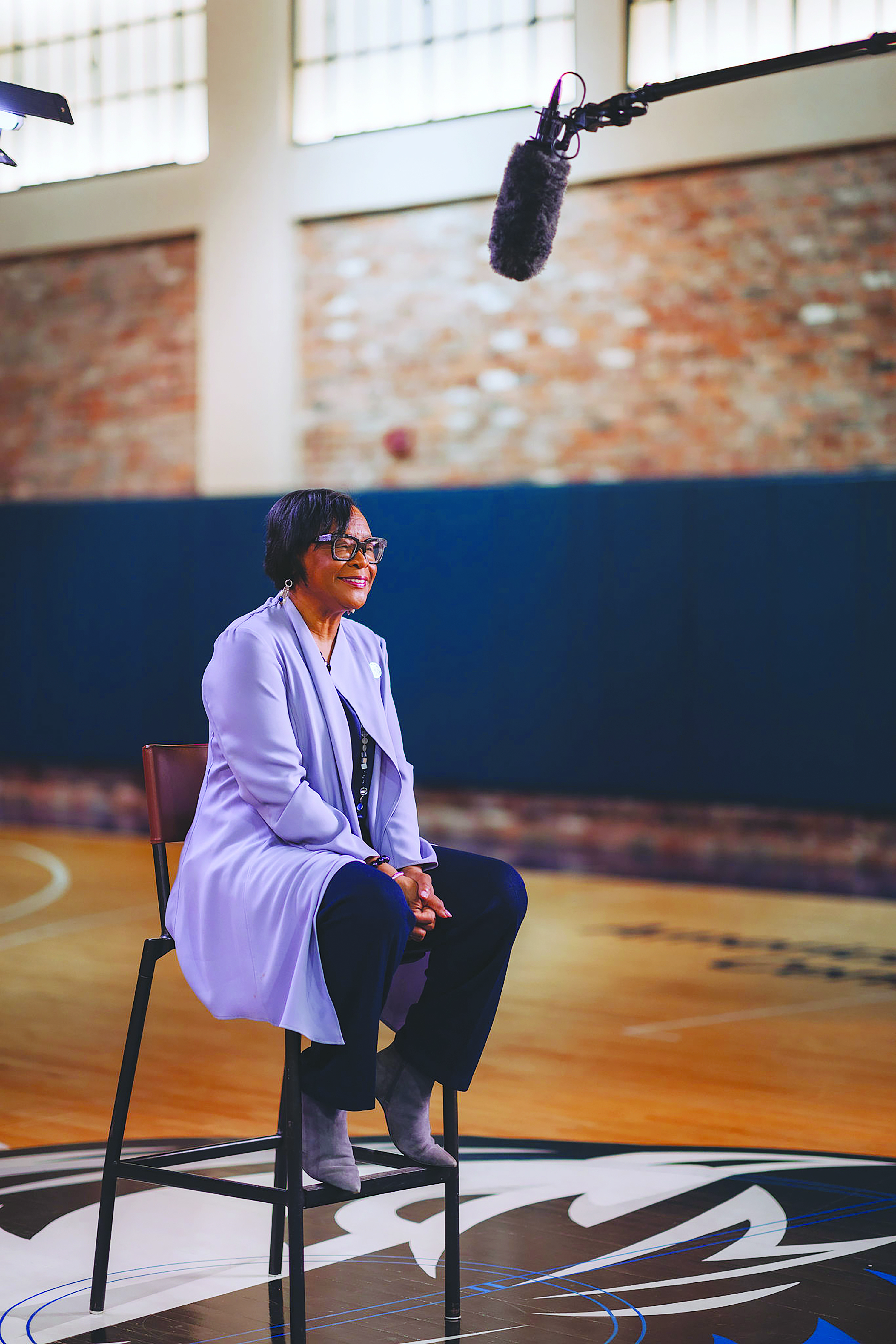 Though she was a big basketball fan, Cynt Marshall didn't recognize the name Mark Cuban when he reached out to her in 2018. "My husband and my son had to make me call him back."
Cuban, the billionaire Shark Tank business owner, was looking for someone to help turn things around at his Dallas Mavericks basketball team after a sexual harassment and misconduct scandal shook the franchise. As the first Black female CEO in the National Basketball Association, Marshall instituted a major turnaround at the Mavs, drawing on her 35-plus years leading corporate change at AT&T Inc.
Within a short time, half the Mavs' leadership team comprised women, with Black, Indigenous and people of color personnel accounting for 50% of vice president positions and above. In 2022, the Mavs won the NBA's Inclusion Leadership Award for the second consecutive year.
According to a recent Sports Business Journal profile titled "The Power of Cynt," Marshall has been instrumental in turning "a once-toxic workplace into a new model for diversity, equity and inclusion in sports." The article noted how, in addition to changing the culture at the club, Marshall has seen business boom: ticket revenues up 64%, sponsorships more than doubled and grants through the Mavs' foundation up 162%.
"Our story is not typical, but it is a common story of what happens when you focus on diversity, equity and inclusion the right way," says Marshall, who was born Cynthia, but has gone by a shortened version of her name since being dubbed "Cynt the Sprint" as a high school athlete. "It always hits the bottom line . . . your business is better; you are more profitable than your competitors who are not diverse."
As a woman introducing big changes in a male-dominated environment, Marshall had to overcome prejudice. Part of that involved showing people "nobody was getting their piece of the pie taken away; we were trying to create a larger pie, a more flavorful pie. This wasn't about exclusion; this wasn't about shrinking. This wasn't about taking away; this was about expanding."
"I HAVE THIS LEADERSHIP PHILOSOPHY... LISTEN TO THE PEOPLE, LEARN FROM THE PEOPLE AND LOVE THE PEOPLE."
Marshall laid out a vision for creating a new Mavs culture based on six CRAFTS values—character, respect, authenticity, fairness, teamwork and safety. As part of her 100-day rebound plan, Marshall had one-on-one meetings with every Mavs employee "because I have this leadership philosophy, it's called the Three Ls: listen to the people, learn from the people and love the people."
While her vision was widely embraced, there were pockets of resistance. One guy she let go "just didn't think for a second that this woman who did not know basketball could really come in and lead a transformation. He really did think it was a publicity stunt." Over the past five years, any doubts have been quashed: Worth magazine ranked Marshall eighth in its list of the most powerful women in the sports business.
She honed her leadership skills at AT&T, which she joined after graduating from the University of California, Berkeley (where she became the school's first Black cheerleader). Rising to senior vice president for human resources and chief diversity officer, she left the company in 2017 to start her own consultancy before being tapped for the Mavs position.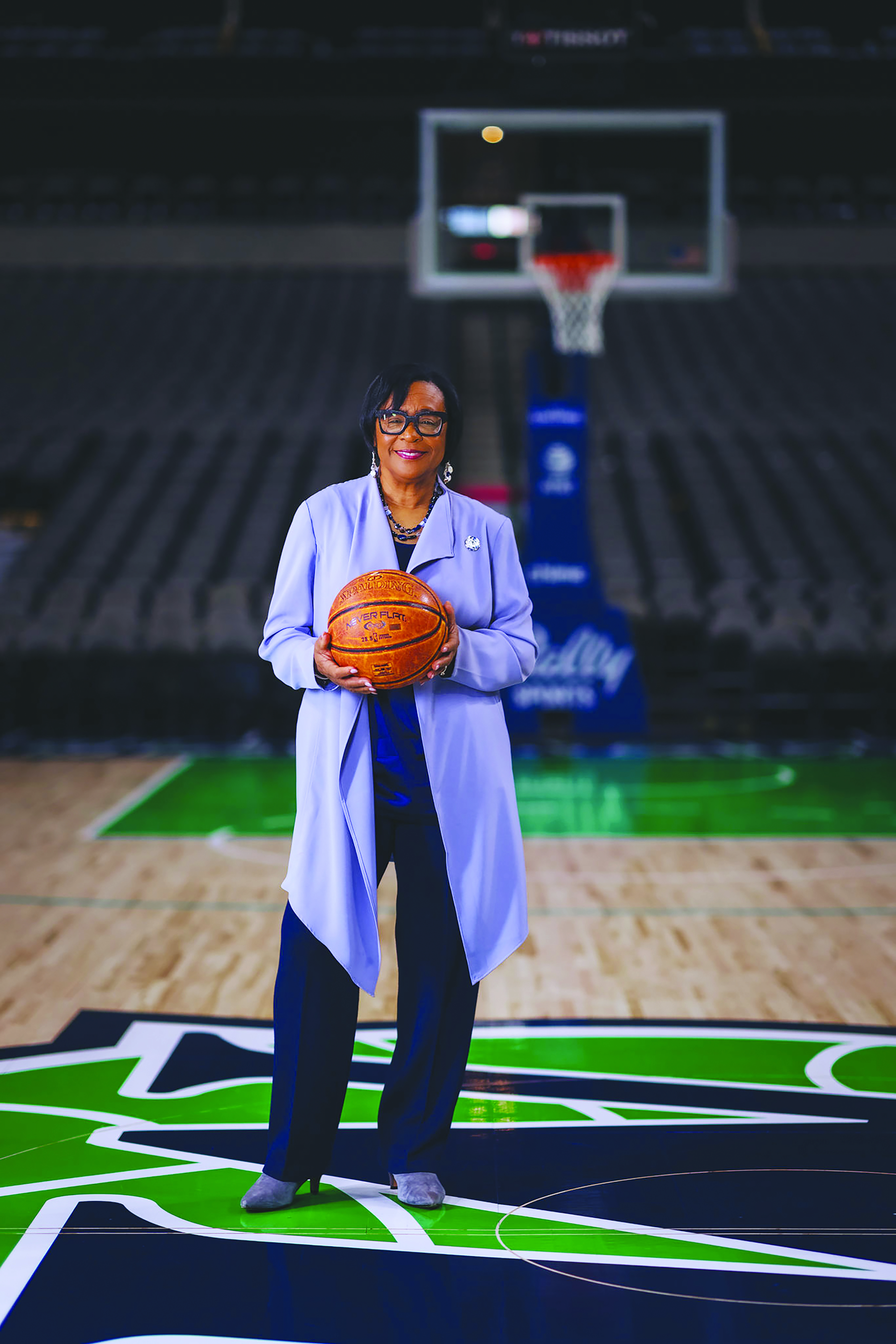 Fueled by faith
Marshall acknowledges Cuban's leadership acumen in looking for someone who may not have had a sports background but knew about changing how businesses run, and naming her CEO.
"THE TONE IS SET AT THE TOP, IF YOU REALLY WANT TO DRIVE CHANGE."
"People usually say, 'Let's go get a chief diversity officer,'" she says. "'Let's get a new chief people officer, head of HR' and all that. But the tone is set at the top, if you really want to drive change. Then all the diversity, equity and inclusion, the people stuff, that's all embedded throughout the business plan, throughout your strategies, throughout your culture, and all that. It starts at the top, and he knew that."
Marshall's goal was not "just about trying to get more Black people at the table," she emphasizes. "A lot of times what happens is, when there's just a focus on diversity, people really do get weird. Sometimes they get divisive." Rather, her aim was more than "making the numbers count," she says. "Diversity is about the ingredients, it's about the mix. But then, inclusion is about the recipe. How do we mix that all up and make something beautiful? Something that can lead to a diverse customer base, something that can lead to a great reputation where you can win the war for talent; people want to come and work for us?"
Her message to the Mavs organization was "that this is not just about being invited to the party and having people just sitting at a table. This is about including people, teaching them to dance, inviting them to dance. So, we spent a lot of time on the differences, and then also the differences between equity and equality: This is not about just sameness. This is about fairness, and everybody gets a chance to be met where they are and to grow."
Marshall brought not only business smarts but personal fortitude to her much-scrutinized role. A few years earlier, she had been diagnosed with stage three colon cancer—a challenge she recounts in her 2022 book, You've Been Chosen: Thriving Through the Unexpected. It tells "how God and great people always show up in my life." The title was inspired by Mar- shall's mother, whose response to learning of Marshall's health battle was: "This is for his glory. God chose you for this. You're gonna tell this story one day."
Marshall admits it took a moment to rise to her mother's rallying cry because she was "trying to have a pity party . . . So, when I hung up the phone, I had to kind of get it together and said, 'OK, I've got to go into this battle.'" Encouraged by the support she received, she came through "brutal" chemotherapy to share her story in the hope of helping others face difficult times.
"I realized that I had already gone through a lot in my life, and this was going to be one more thing that the Lord was going to bring me through," Marshall tells WayMaker Journal. "It's the village: we're chosen to be there for people, and people showed up for me. In every single adversity I have ever faced in my life, people showed up. And so that's how I got through it."
The faith her mom instilled in her not only sustained her through that ordeal but also guided her in deciding to take on the Mavs challenge. After visiting with Cuban, she told him she would have to go home and pray about the offer.

Leaving Cuban's office, she was intercepted by two women in the organization who came by to tell her of their experiences with the problematic culture and ask her to come to Dallas. "They said, 'We think you could come in here and have a real positive impact,'" not knowing she had written a blog that same morning titled "Impact," she recalls. I said, "I'm going to go home and pray about it, but the Lord is already speaking," she thought.
Returning the next day for a follow-up meeting, "it was three hours before Mark even knew that I was back in the building to talk to him because people just started telling me their stories," she says. "So, I was meant to be here and I'm glad somebody gave me his name."
Crystal balls, rubber balls
Marshall credits her mom for forging the focus and faith that has shaped her life. "She put a math book in one hand and a Bible in the other at an early age," she recalls. At one stage, her mom had to arrange for a uniformed police officer to take Marshall to school because of concerns for her safety. "She always figured out how to make a way for kids to get the education and get what they needed because she saw something bigger and better for us than where we were at the time."
Marshall has channeled that same determined mothering approach with the four children she has adopted with her husband, Kenneth. It has meant being prepared to sacrifice career wise. While she believes that working women can "have it all," she adds that "sometimes you can't have it all in the same day."
She has balanced the competing demands of work and home with her crystal ball and rubber ball approach. "Crystal balls are those things that, if you drop them, they shatter; they never come back." For example: being at her son's first high school swim meet. It fell during a week she was in Washington, D.C., for some high-level meetings, but she said she couldn't make a critical appointment with legislators because of her family commitment. "When I flew back to DC that Thursday morning, I met with the same policymakers who were scheduled for the [swim meet] Wednesday night."
Then there was the time she was asked to make a company move and said that she couldn't because her son was in a stable situation, and she didn't want to disrupt him. "You just have to know what's important and then try to work with people and work in a place where your values align, and people are willing to work with you."
While those sorts of priority calls are important, most things in life are rubber balls, she says: "You can throw them, they bounce back, or they might bounce away to somebody else to catch." Being able to do that required a lot of support, she acknowledges. "I'm all about the village."
Marshall cites some of the lyrics from her favorite song ("Ain't No Mountain High Enough" by Marvin Gaye and Tammi Terrell): "If you need me, call me, no matter where you are." "That's what it's about," she says. "We have to be able to be there for each other, to call on people. We're not in this life by ourselves."
Marshall's awareness of the importance of "the village" has grown over the years. "You can trust people," she has learned. "I used to say, 'I just trust in the Lord.' Well, you know what? He'll put people in your life, and you can trust them too, and together y'all can do some amazing things. I'm all about the brotherhood and the sisterhood."
That emphasis on community inspires what Marshall calls her HASU moments: Hook A Sister Up. "Call people," she explains, "bring them into your circle and just be open. So much good stuff is out there waiting for you. Don't stress out over a whole lot. Get other people to help carry that stress and carry that load too. Get people in your circle and rely on them."
BEATING THE BLOCK
What's one thing Cynt Marshall knows now she wishes she had learned when she was just starting out?
"Be open to the possibilities," she says. "Yes, you might have a plan, but that plan could be disrupted, and even when it's disrupted, there is something good that is on the other end of it. Sometimes a light at the end of the tunnel is a train—bad things do happen to good people— but you can't give up. You can't have boundaries and limits on yourself. I turned down opportunities; I wasn't open to different things because I was just focused on this plan that I had. Don't underestimate your skills and your gifts and your talents, and what you bring to the party. Yes, you have to prepare; you've got to get some tools in your tool belt and all that, but then be open to wherever the Lord wants to take it."

CYNT MARSHALL:
MY WAYMAKERS
Early in my career at AT&T, I worked for Norm McBride as an engineering manager; I was 23, and it was my second job in the company. He spent two hours giving me an overview of the entire company... and by the time I left his office,
I had a five-year career plan. He looked
at me, and he said, "Cindy, don't ever put your career in somebody else's hands . . . You have to own your career." This white man didn't know me that well, but he saw something and decided to invest in me . . . I'll never forget that.
Then there's Chuck Smith. He saw something in me, and he also saw a time when I wasn't responding the right way to a situation. I had some kind of righteous indignation on an issue, and I was right, but he was letting me know that there was a [better] way to handle [it]. He ended up being a mentor and a sponsor to help me navigate this executive level I had achieved in the company. He helped me understand how to respond to things and how to handle things.
Also, Cassandra Carr [former senior executive vice president for senior affairs] and Priscilla Hill-Ardoin [former chief security officer] and these other women who just showed up in my life and helped make a way for me.